Top Message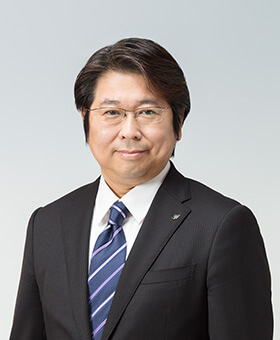 NEXTY Electronics Corporation was launched in April 2017.

The new company set its sight on becoming a globally active electronics company who will bring the technology, quality, and functionality of Tomen Electronics and Toyota Tsusho Electronics to a whole new level.
In addition to driving the evolution of car electronics for automated driving through innovation and industry transformation, NEXTY Electronics will specialize in technological products that will offer solutions to social issues while responding to customer and global needs in a wide range of fields that include IoT and industrial equipment.

"NEXTY," is a combination of "NEXT" and "T".
Concepts behind the company name:

 ①To symbolize Tomen Electronics and Toyota Tsusho Electronics'
  commitment to pursue everything "NEXT"

 ②To symbolize the goal to "Tie" together both companies' knowledge, experience
and talent, and to venture towards the NEXT stage together with partners

 ③To incorporate the idea of constantly pursuing the NEXT Technology
  and delivering it to the world

The concepts integrated into the company name will be instilled in each and every employee. The company aims to create a new company of equals diversity of thought and culture, where everyone works and cooperates together in one heart no matter what position and what nationality we are.
Being a core company in Toyota Tsusho Group's electronics business, everyone at NEXTY Electronics is dedicated to contribute wholeheartedly that is a driving force to bring out the greatest synergy.

We look forward to your continued support in the future, thank you.
President