Product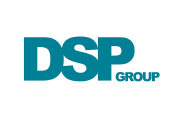 DSP Group, Inc.
Semiconductors
Digital ICs
At the forefront of semiconductor innovation and operational excellence for over three decades, DSP Group provides a broad portfolio of wireless chipset and voice processing platform integrating DECT/CAT-iq, ULE, Wi-Fi, PSTN, HDClear™, video and VoIP technologies. DSP Group offers comprehensive solutions that meet the technical standards for major digital cordless phones used in countries around the world.
DCX Family
What is DECT and ULE?
"DECT (Digital Enhanced Cordless Telecommunications) is a technology standardized by the ETSI (European Telecommunications Standards Institute) in 1992 for digital cordless phones.
ULE (Ultra Low Energy) is a standard that uses the physical layer of DECT (the ETSI EN 300 175 series). Powered by primary batteries, this technology allows for automatic control in the home or office. "
DBMD4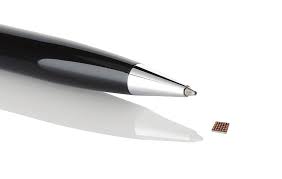 "DSP Group's DBMD4 is an innovative audio/voice processor for smart phones, wearable and IoT devices.
DBMD4 enables device activation and operation via voice commands while maintaining extremely low power consumption and high performance using pre-process algorithms such as noise reduction, beam-forming and Acoustic Echo Canceling (AEC)."
Supplier overview
Supplier Name

DSP Group, Inc.

Estabished

1987