Business Lineup
Advanced Technologies Proposal
In order to ascertain ever-changing innovative technology trends around the world, we remain in close contact with research institutes worldwide, while constantly gathering our own independent, up-to-date information by leveraging the Toyota Tsusho Group's global network to the full. We are actively involved in a number of initiatives, including participation in a wide variety of consortiums and joint laboratories that bring together venture companies,industry-academia-government co-development and joint research with universities in Japan, and collaborative proposals with high-profile startups, while utilizing open innovation and other means. These initiatives enable us to discover technology-based products and accumulate the knowledge that enables us to propose the very latest solutions ahead of others. Furthermore, we do not just import the latest technologies from North America and Europe; rather we aim to combine Japanese craftsmanship techniques and lower cost technology/products from Asia to provide the best global solutions that go beyond specific regions or fields. In addition to the electronics field, we design innovations that surpass the ordinary and integrate processing and manufacturing technology, materials and mechanism engineering, and the latest design methods.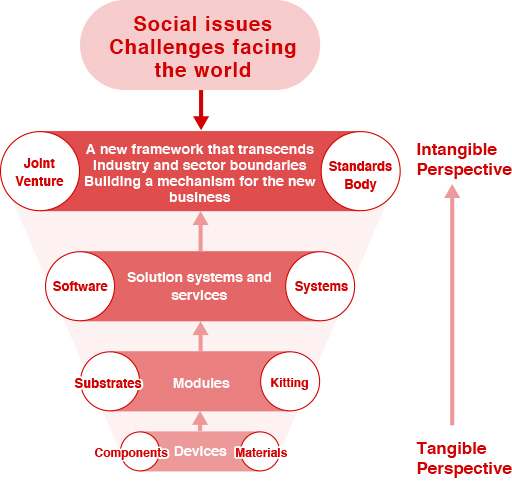 Main advantages
By global activity, we find and provide information of advanced technology and high profiled company.
We propose combination of low cost solution and craftship technique beyond the area or field.
We design innovation by fusion of materials, mechanism engineering and design methodology.
Other business