News
TOYOTA TSUSHO NEXTY ELECTRONICS DALIAN Published an E-book about Model Based Development
TOYOTA TSUSHO NEXTY ELECTRONICS(DALIAN) CO., LTD. (hereinafter referred to as NEDL), a sub company of NEXTY Electronics Corporation, published an e-book named "Model- based development is the future of engineering development" on Baidu Wenku.
This e-book introduces the technique of model-based development(MBD) to Chinese automobile software engineers, for the purpose of improving the quality of software as well as reducing the development cost, to finally accelerate software development.
This e-book lists up the characteristics and advantages of MBD by comparing with traditional development methods. It uses easily understanding samples to explain the  workflow of MBD (requirement analysis, model design, environment construction, model simulation, auto code generation, code migration & debug). It can help to solve the problems that engineers face in actual projects, and improve the quality of products and project process.
NEDL has been devoted to the utilization of MBD in automotive field since 2014, and has experiences in body, meter, battery, electric control and other related projects. NEDL hopes to make the most out of its technical advantages in MBD field to provide customers with overall solutions and engineering services.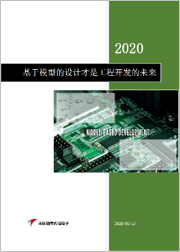 [Related links]
Link to NEDL
https://wenku.baidu.com/p/NEXTY_NEDL
Link to this book
https://wenku.baidu.com/view/150a78c26ad97f192279168884868762caaebb8c
[Contact]
TOYOTA TSUSHO NEXTY ELECTRONICS DALIAN CO., LTD.
Tel : 86-411-39776688-6720 Mr.Li