Products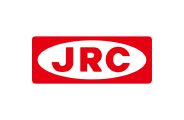 New Japan Radio Co., Ltd.
Semiconductors
Sensors
Analog ICs
Digital ICs
Communications
Optoelectronics
MEMS
Electronic parts
Passive
Handling Regions

Japan
North America Region
Southeast Asia and India Region
(Please contact us for North America Region, Southeast Asia and India Region Sales Chanel.)
Since its founding in 1959, New Japan Radio has been a technology company engaged in design, development, manufacturing, and sales for primarily semiconductors. We have maintained a focus on expanding our lineup of automotive ICs supported by outstanding reliability made possible by the high-level technical capabilities and production track record we have developed over the years. We offer a vast array of automotive ICs, including everything from ICs used in car audio and other devices that give greater comfort to people in the car to highly-reliable automotive ICs whose applications include control ECUs that ensure good "running, turning, and stopping", the basic functions of any vehicle.
Automotive ICs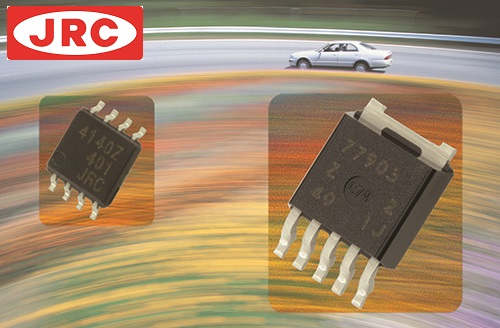 Automotive Operational Amplifiers (op-amps)
Automotive Comparators
Automotive LDOs (low dropout regulators)
Automotive Shunt Regulators
Automotive Switching Regulators
Automotive Switching Driver ICs
Automotive Voltage Detectors
Automotive System Reset ICs
Automotive Motor ICs
Automotive LED Drivers
Automotive Quartz Crystal Oscillator ICs
Automotive Microcomputer Peripherals
Automotive LCD Drivers
Automotive Video ICs
Automotive Audio ICs
Automotive Audio Switch ICs
Semiconductor products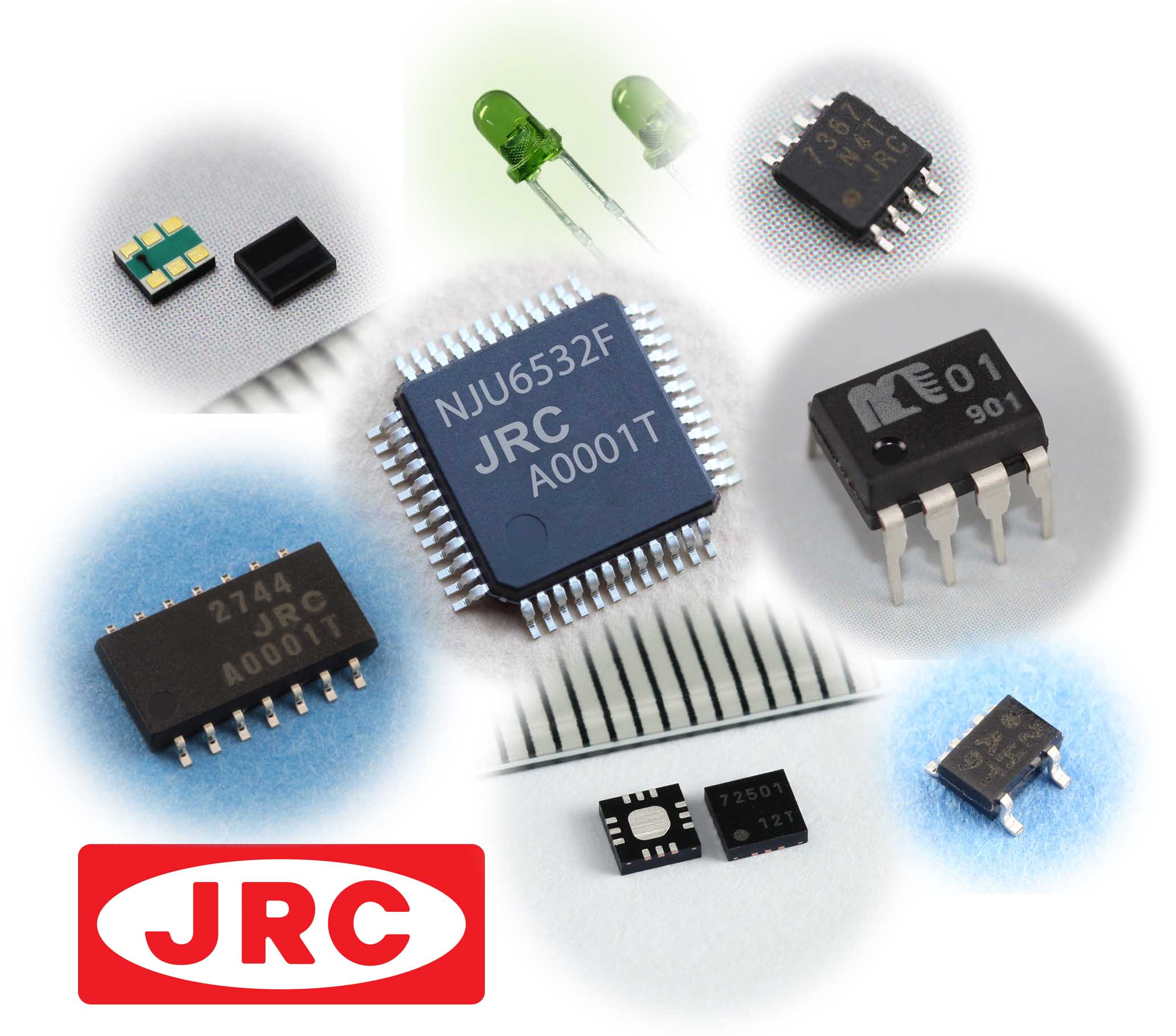 In addition to automotive products, we also offer an array of communications ICs and optoelectronic devices.
Op-amps and comparators
Power supply ICs
Audio and video ICs
Communications ICs and RF devices
AFE (analog front ends)
Motor ICs
LED drivers
LCD drivers
Microcomputer peripherals
Optoelectronic devices
Quartz crystal oscillator ICs
A/D converters
Analog switches
NJU7077 Operational Amplifier with High RF Noise Immunity
The NJU7077 is a highprecision low-noise Rail-to-Rail output Dual CMOS operational amplifier amplifier.
It features a low input offset voltage (150µV max.), low temperature drift (0.5µV/°C typ.), low noise (10nV/√Hz typ.) and low bias current (1pA typ.). This makes it well-suited to sensor applications such as temperature sensors and weight sensors and for high precision current sensing amplifiers and current voltage converters.
It has Rail-to-Rail output and the output swing can reach 20 mV from the rails, while driving a 10kΩ load at 5V operation.
Due to the high-impedance CMOS structure, input is operable GND sense.
It also features improved RF noise immunity, allowing for easy mitigation of RF noise from devices.
Precision, Low Noise, Rail-to-Rail Output, CMOS Operational Amplifier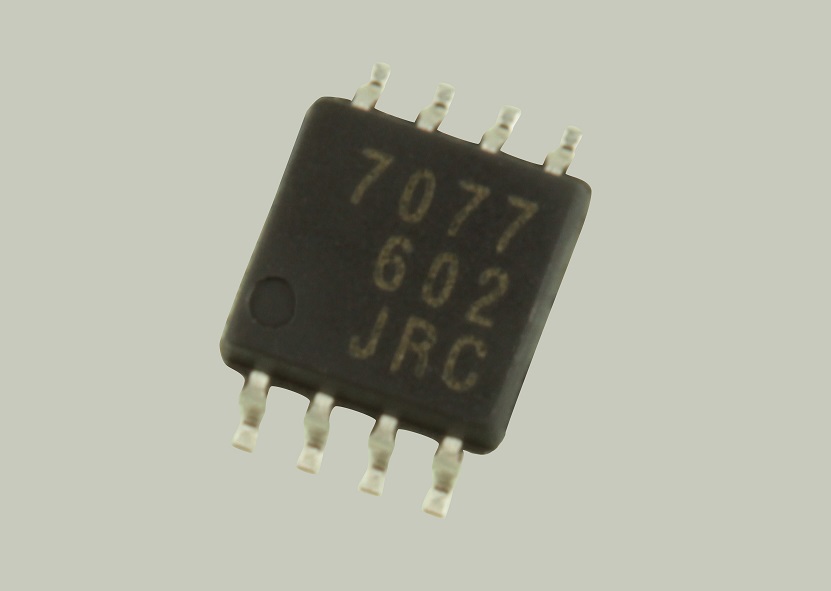 - Low Offset Vvoltage (150μV max)
- Low Offset Voltage drift (0.5μV /°C typ.)
- Low Noise (10nV/√Hz typ.)
- Low Input Bias Current (1pA typ.)
- Rail-to-Rail Output
  RL=10kΩ 0.02V to 4.98V typ. (V+=5V)
  RL=600Ω 0.08V to 4.92V typ. (V+=5V)
- Ground Sense
- RF Noise Immunity
- Operating Voltage (2.2V to 5.5V)
- Voltage Follower Stability
NJW4140 Switching Regulator IC
The NJW4140 is a switching regulator IC for Boost/fly-back Converters that operates in a wide input range from 3V to 40V.
It can handle large current applications due to its highly effective built-in Nch MOSFET drive circuit.
Built-in pulse-by-pulse current detecting type over-current protection limits the output current at overload.
Possible automatic switching recovery when abnormal load recovery occurs.
It is well-suited to Boost/fly-back applications that include car accessories, office automation equipment, and industrial instruments.
MOSFET Drive Switching Regulator IC for Boost / Fly-back Converter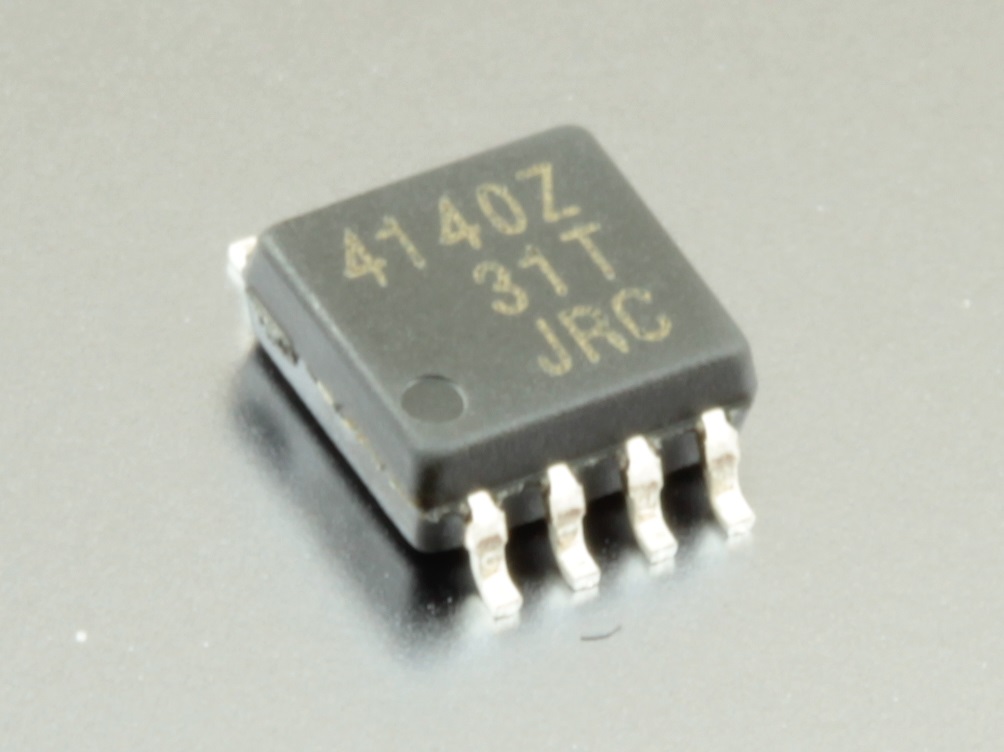 - Nch MOSFET driving (Driving Voltage 5.3V (typ.))
- Wide operating voltage range (3V to 40V)
- Wide operating temperature range (-40℃ to +125℃)
- PWM control
- Wide oscillating frequency (40kHz to 1MHz)
- Overcurrent protection
- UVLO (Under Voltage Lockout)
- Standby function
- Package outline (NJW4140R-Z: VSP8)
Supplier overview
Supplier Name

New Japan Radio Co., Ltd.

Estabished

Sep. 8, 1959