Products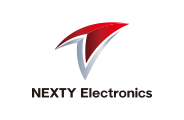 Nexty Electronics Corporation M2M
Company planning Products
Handling Regions

Japan
Nexty Electronics Corporation has developed a number of mobile adapters for IoT and M2M applications of those market expansion is expected in future.
This mobile adapter is a type of USB dongle for industrial applications and support GSM and WCDMA mobile network.
Since the mobile adapter has also acquired CE mark Certification, we can help customers obtain Asian countries certification when the devices are used in Asian countries.
Going forward, we will promote the mobile adapter as key components in solutions for remote data control applications in Japan and other countries.
Supplier overview
Supplier Name

Nexty Electronics Corporation