Case Introduction(

N

exty

E

lectronics

W

orld)
Hardware/Software Development Service
Design Development and Mass Production Support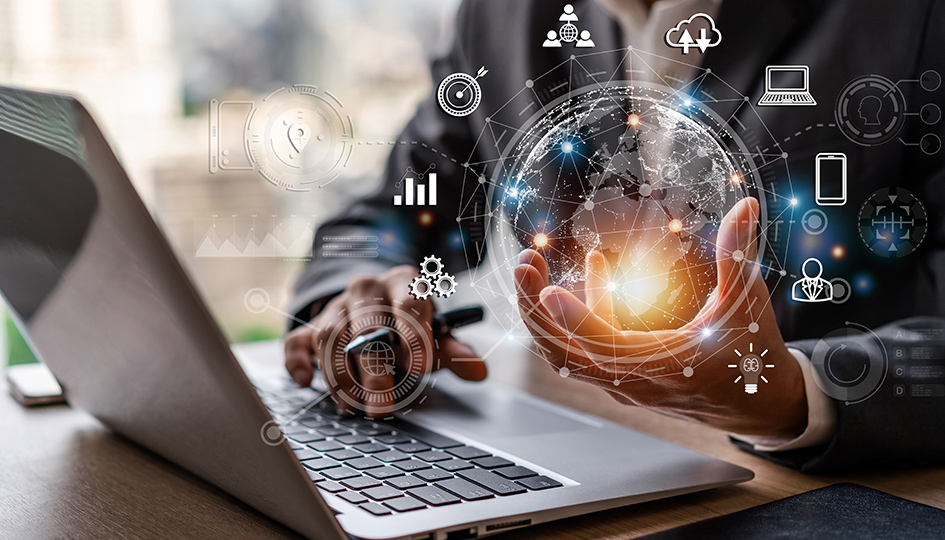 Background
In recent years, there have been a number of emerging needs: ensuring safety through the contactless operation of terminals and devices via gestures or voice, sensor-driven monitoring, providing road safety through autonomous driving, resolving labor shortages, and promoting environmental consciousness through more efficient electricity consumption. As a result of technological advancement in these areas, the system scale has grown. Despite that fact that this tends to increase development man-hours spent, companies are expected to cut down on development time and get products on the market quickly. To help solve this problem, we use the four solutions below to provide development services for hardware (HW) and software (SW) when customers are in the planning and advanced development stages.
Voice solutions
Motor solutions
IoT solutions
Autonomous Driving and Recognition Solutions
Service Overview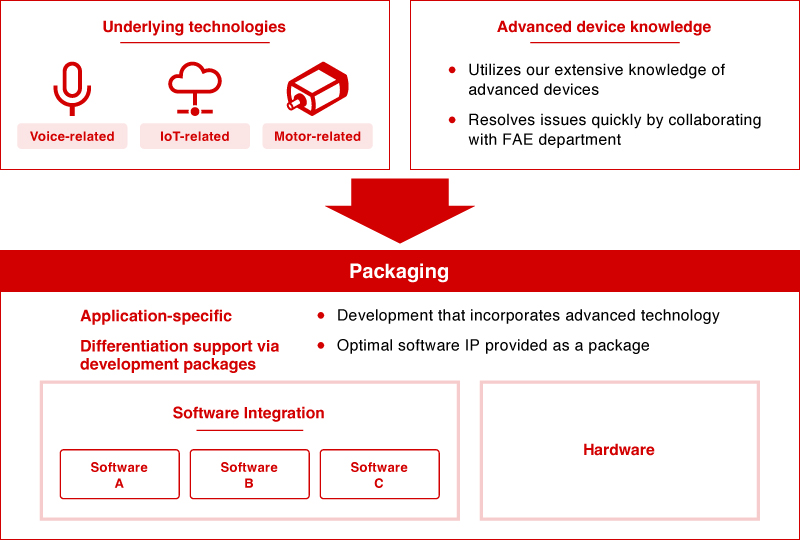 Our Strengths
We utilize the technologies of our group and partner companies, which have extensive expertise in HW and SW development.
System development advantages from combining the various technologies of our partners
We utilize the advanced device knowledge accumulated by our FAE department
A rapid development system that leverages in-house and group company resources
We are able to offer solutions that incorporate the latest technologies from both Japan and abroad due to our industry-academia-government collaborations, joint research with universities, and collaborations with technology-owning companies in multiple countries, including ventures and open innovation activities.
Summary
Voice solutions
We offer solutions that solve communication issues between "humans and machines" and between "humans and humans" through sound-related technologies that include speech recognition, sound source separation, and speech synthesis.
In-Car Communication
Systems for smooth In-Car communication
Ambient noise reduction speaker system
Systems for clear communication in noisy environments
Motor solutions
We offer a one-stop development solution for motor drivers by providing a motor driver development platform for electrically driven auxiliaries in the automotive.
Motor drivers for electrically driven auxiliaries in the automotive
Support for prototyping, simulation, and comprehensive services for control software development and technical support
Next-generation coreless motor
Compared to conventional products, coreless motors generate more torque, make less noise, and are more agile.
IoT solutions
We offer solutions for the design and development of IoT modules that combine sensors, CPUs, communication semiconductors, and AI.
Simple demonstration system for indoor monitoring
We have developed a basic demonstration system that detects the target person's indoor location using a 60 GHz radar, displays it, and sends a status notification to a smartphone.
Demonstration System for sensor utilization module
We have developed an original board and software suite for the Leafony platform

* 1
* 1 Leafony is a registered trademark of LEAFONY SYSTEMS Co., Ltd.
Autonomous Driving and Recognition Solutions
In step with the evolution of semiconductor and communication technologies in automobiles and agricultural machinery, we provide technologies and services that make full use of today's highly functional and high-performance semiconductor devices.
Reference ECUs for image recognition
By mounting an NVIDIA Jetson in a rugged enclosure, we can develop reference ECUs that can be equipped on agricultural or construction machinery.
Contact