Case Introduction(

N

exty

E

lectronics

W

orld)
One-Stop Service for High-Speed In-Vehicle Networks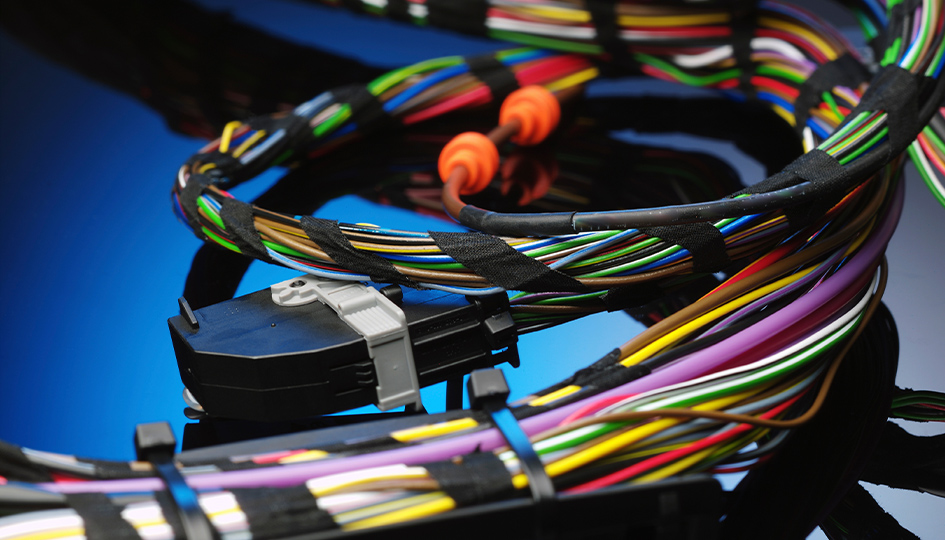 Background
As autonomous driving and other technological innovations progress, every day sees new increases in the speed and volume of data communication, including image data. However, there are still many challenges to overcome to successfully introduce in-vehicle networks, including the establishment of test facilities, and technical hurdles in conducting tests.
Our Solution
Because we handle many of the automotive ethernet products and automotive SerDes products used in high-speed in-vehicle networks, we are able to provide design support for peripheral circuits as well as evaluation services for circuits and products. In the field of automotive ethernet, we established Japan's very first test house to provide European-level testing services, and have built up a proven track record in the field.
Ethernet: We provide support for peripheral circuit design, as well as services for product evaluation and testing
We select the most suitable products for each customer's situation.
We also offer the following testing services:
Test services with various configurations of "OPEN Alliance TC8

*1

," a test specialized for evaluating the automotive ethernet performance of ECUs.
In addition to basic standardized automotive ethernet tests, we also provide testing services based on OEM-specific requirements
We can also provide network consulting services to customers.
Ideal for customers who intend to implement automotive ethernet
Ideal for customers who have already implemented automotive ethernet but are concerned about quality and test specifications
* 1 OPEN Alliance TC8: Standardization body for automotive ethernet
SerDes: Support for peripheral circuit design and product evaluation
Monitoring trends among automotive standards bodies (i.e., MIPI, ASA) enables us to select the best product for the customer's needs from among the products we handle. We also provide evaluation outsourcing, an evaluation environment, and technical support in cooperation with our partnered semiconductor manufacturers.
Our Strengths
We handle a comprehensive range of high-speed automotive communication chips (covering most available chips)
Our automotive ethernet test house, "NeeFA," provides testing services at a European standard, which has a proven track record of implementation
We own high-speed oscilloscopes, which are highly expensive measuring instruments