Case Introduction(

N

exty

E

lectronics

W

orld)
Multi-chip module solutions for high-package-density areas (around SOC)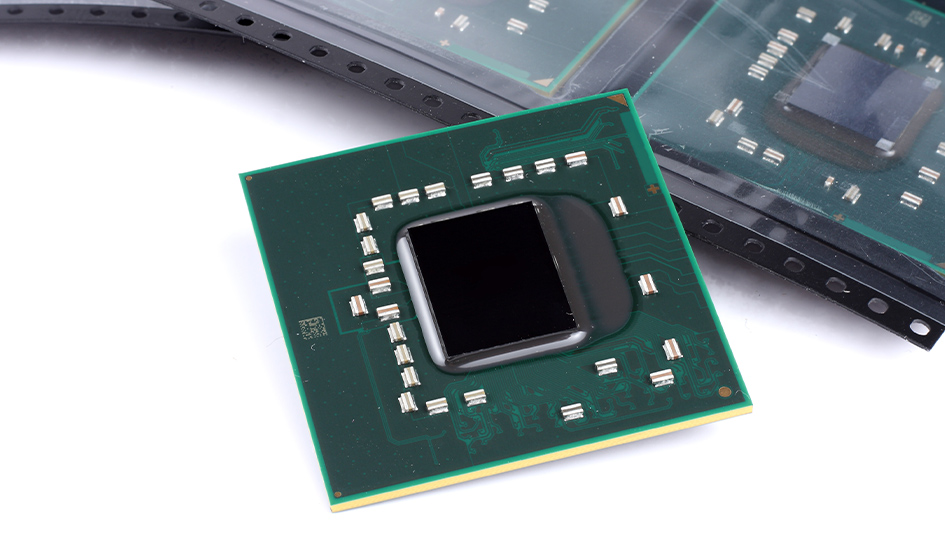 Background
Given today's high demand for integrated ECU computations, high-density packages, especially SoCs and memory, are being increasingly used for in-vehicle ECUs.
Simultaneously, a number of issues must be addressed, including the high difficulty of high-density packages, the increased cost due to the need to use boards appropriate for high-density packages for the entire ECU, the need to secure resources for developing different versions for multiple customers, and the need for scalability in terms of performance between grades and generations.
To help solve these issues, we propose multi-chip modularization for high-density packages.
Our Solution
As a company that handles a multitude of high package density components, we are able to coordinate with partners with extensive experience in high package density technologies to offer solutions to the issues customers face in this area.
The use of multi-chip modules that modularize only the high-density packages not only helps to address the issues of customers who struggle with high package density but also keeps costs down for the overall ECU. Furthermore, by standardizing the multi-chip modules, variations and scalability can be achieved by simply upgrading the multi-chip module.
We provide a wide range of flexible services for the commercialization of multi-chip modules, including ODM (contract development and manufacturing), JDM (joint development and contract manufacturing of major components), EMS (contract manufacturing of modules), procurement agent services for module-mounted parts, and more.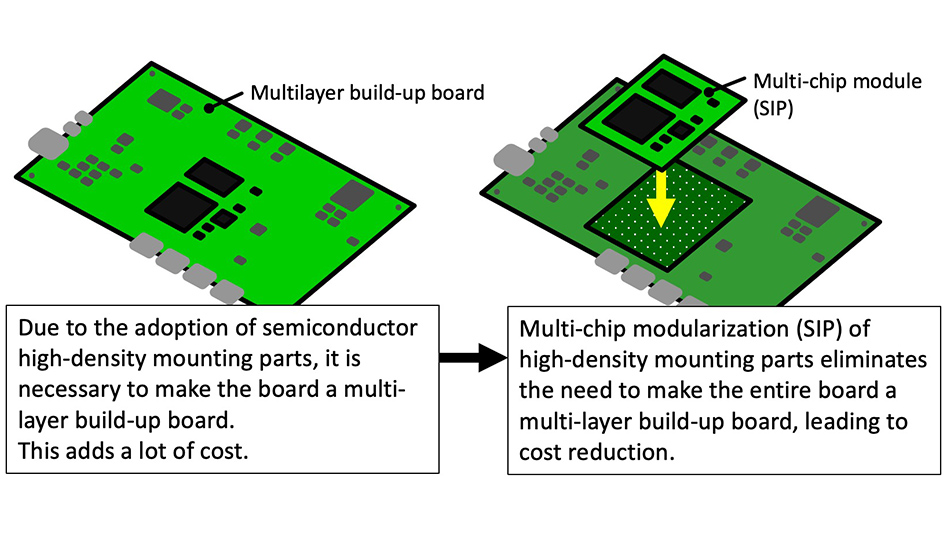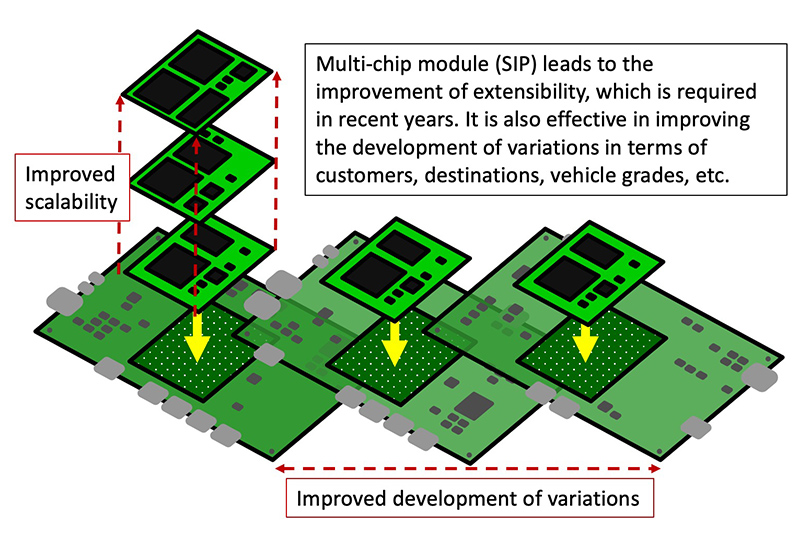 Our Strengths
We are able to provide effective solutions to our customers' problems through the combined expertise of our company, which is well-versed in high-density packaging components, and our partners, which are well-versed in high-density packaging technology.