Case Introduction(

N

exty

E

lectronics

W

orld)
Cockpits of the Near Future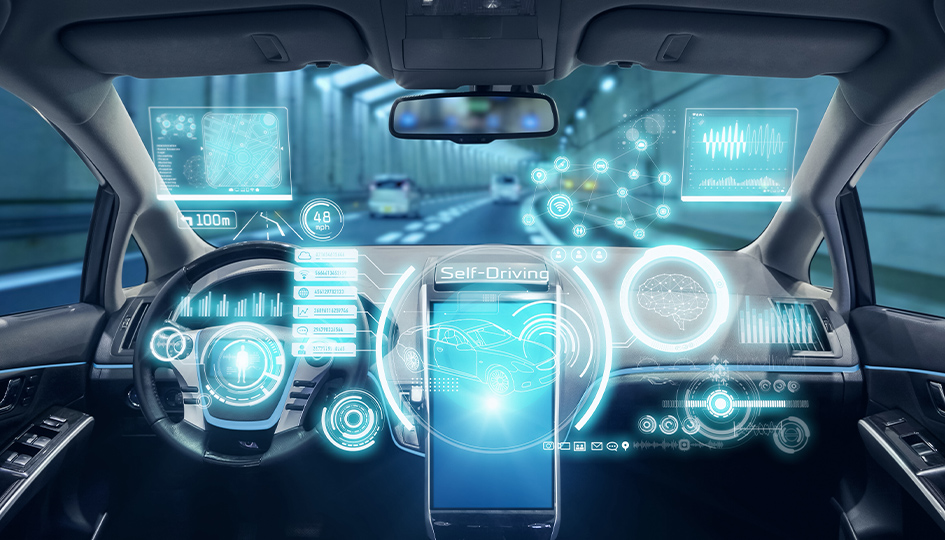 Background
In the near automated driving future, "provide information on safety" and "provide a more comfortable space are nessesary.
As our approach to these safety and comfort.
Safe driving support functions with augmented reality (AR), etc.
The realization of personal infotainment spaces by installing large LCDs and such
Voice and gesture recognition as a means to "communicate" between humans and vehicles
Voice and gesture recognition have also been attracting significant interest as contactless operation technologies in the post-COVID world.
Our Solution
As "cockpits of the near future" able to realize a safe and comfortable interior spaces, we offer the following solutions:
1. Safe driving solutions
To respond to the need to ensure safety, we employ technologies such as contactless sensing to detect when a driver is experiencing a health issue and AR to facilitate safe driving.
2. Solutions for larger displays
As the amount of information increases, we will continue to respond to customers' display-related needs in all aspects, from visibility to high resolution, response speed, wide viewing, and various designs.
3. Communication solutions
To realize high quality in-car communication and voice operation, we continue to respond to customers' communication-related needs with directional microphones, voice recognition system VUI, gesture operation, and other solutions.
Our Strengths
By leveraging Toyota Tsusho Group's global network, which includes high-tech industrial clusters such as San Jose, Israel, we are able to offer solutions that incorporate the latest in cutting-edge technology.