Our Business
NEXT Mobility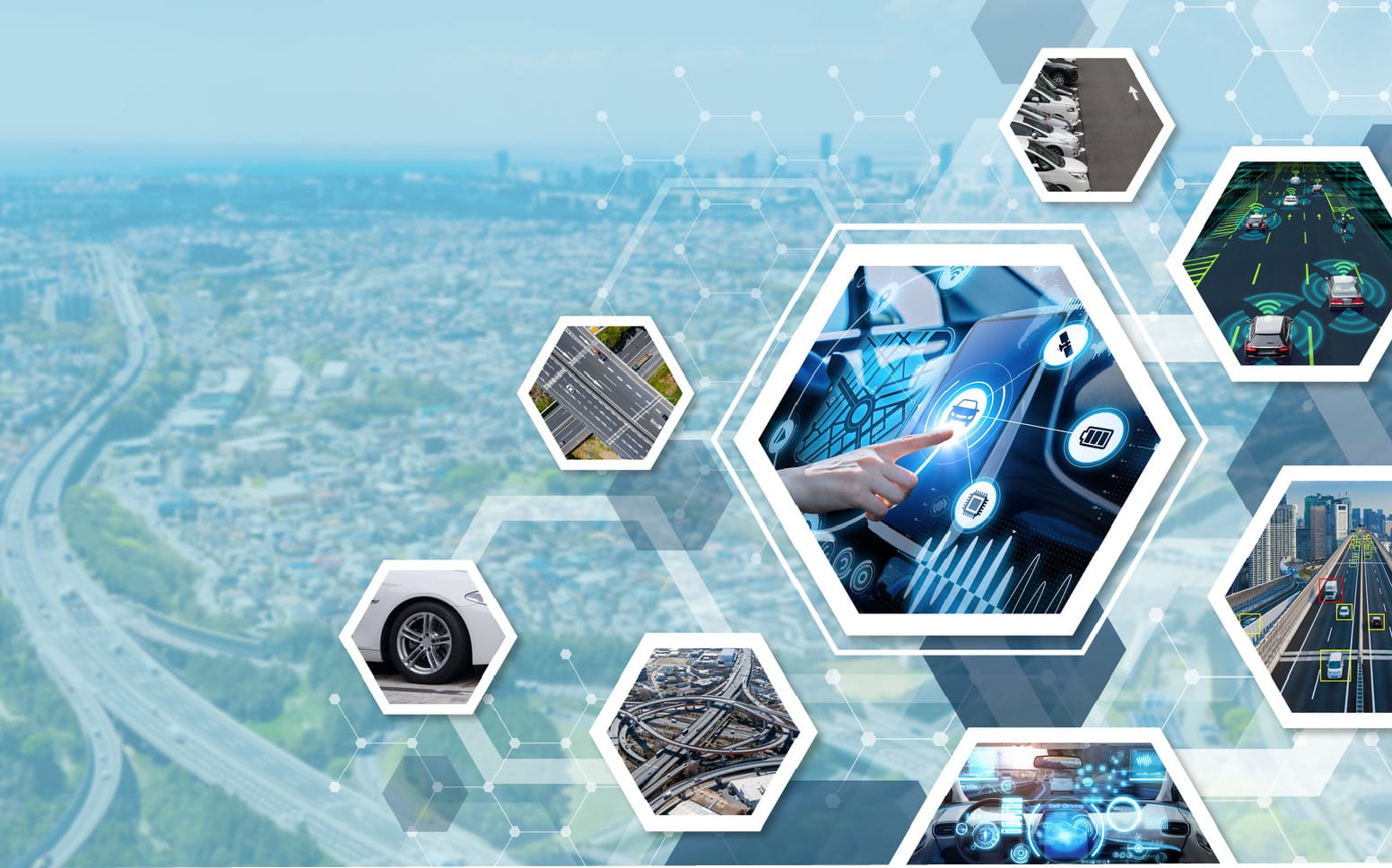 As growth areas in the automotive sector, we have identified the four areas of "electrification," "autonomous driving/ADAS," "next-generation cockpits," and "connected technologies." In these fields, we provide solutions that contribute to resolving issues faced by customers and society by making effective use of new technologies as well as our unique capabilities, partner network, and informational advantages as a distributor.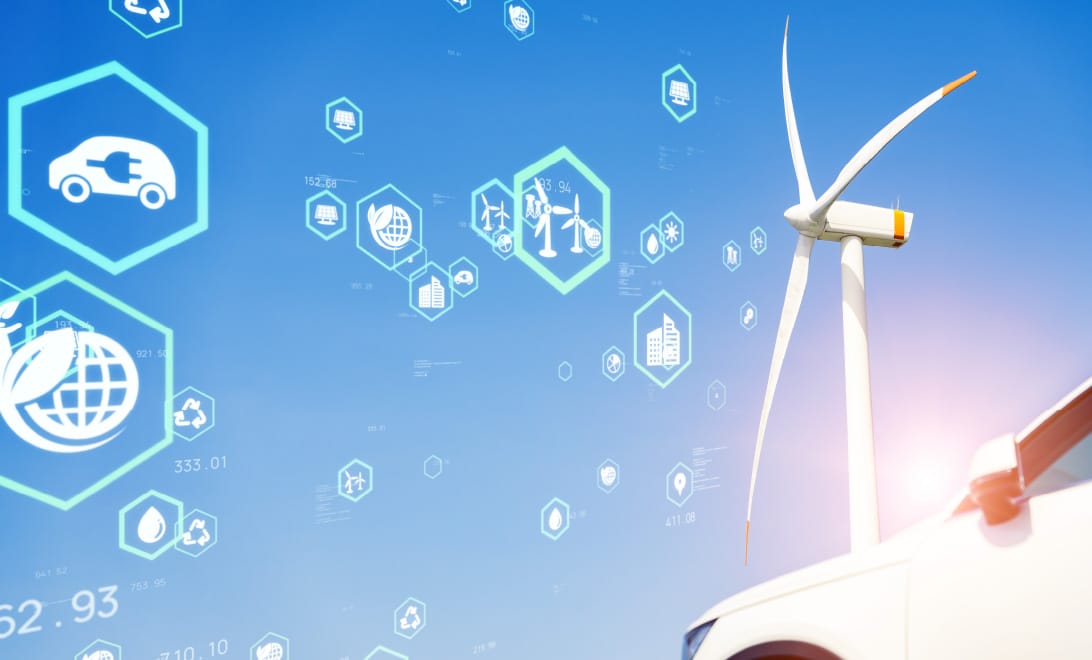 Electrification
Several countries and regions have already declared their intent to achieve carbon neutrality by 2050. While the electrification of mobility is obviously important in achieving carbon neutrality, it is also important to address renewable energy generation, the ESSs (Energy Storage Systems) to store that electricity, and the charging infrastructure. However, each of these areas faces numerous challenges. We provide solutions for not only the electrification of mobility, but also these peripheral issues. For example, in ESS, we offer technology for the safe reuse of EV batteries; in infrastructure, we offer normal chargers, quick chargers, and V2H (Vehicle to Home); and in PMV (Personal Mobility Vehicle), we offer motors, drivers, meters, wireless and wired charging stations, and so on. We can also provide services such as power semiconductor evaluation and testing, which has seen an increase in demand in recent years.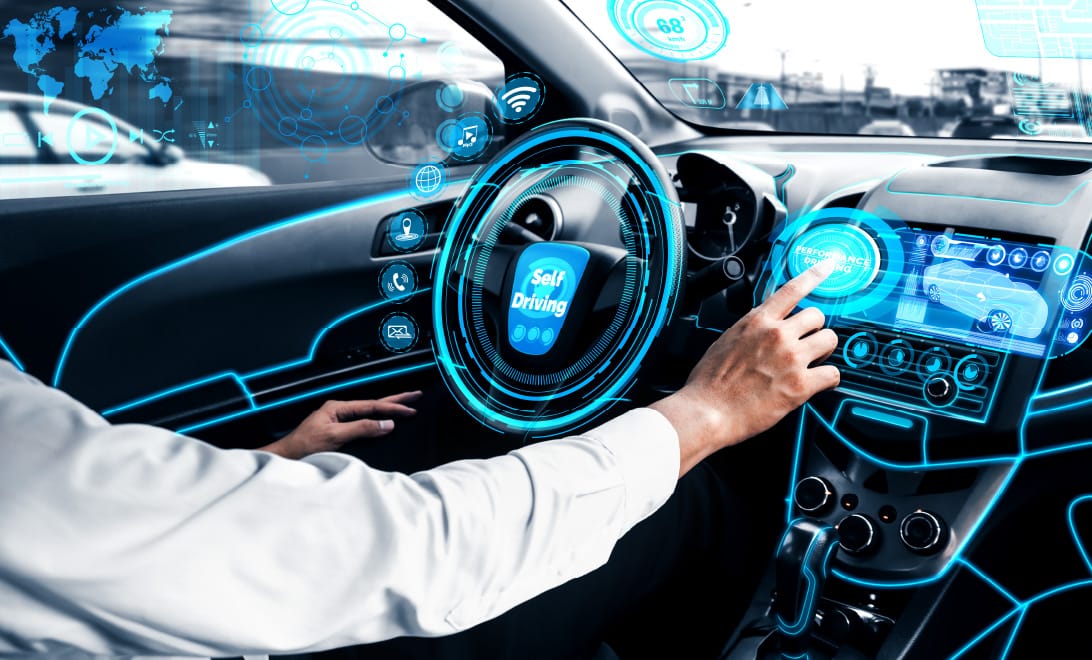 Autonomous Driving/ADAS (Advanced Driver Assistance System)
There are too many social benefits of ADAS and autonomous driving to list, including reduced driver burden, fewer traffic accidents, less traffic congestion, and supplementing labor shortages. Because of these numerous benefits, countries around the world are developing the sensing devices, algorithms, AI accelerators, and communication modules needed to broadly realize autonomous driving. To promote the development efforts of our customers in the areas essential for realizing autonomous driving and ADAS, we offer pre-packaged solutions customized to the customer's needs that utilize the latest technologies.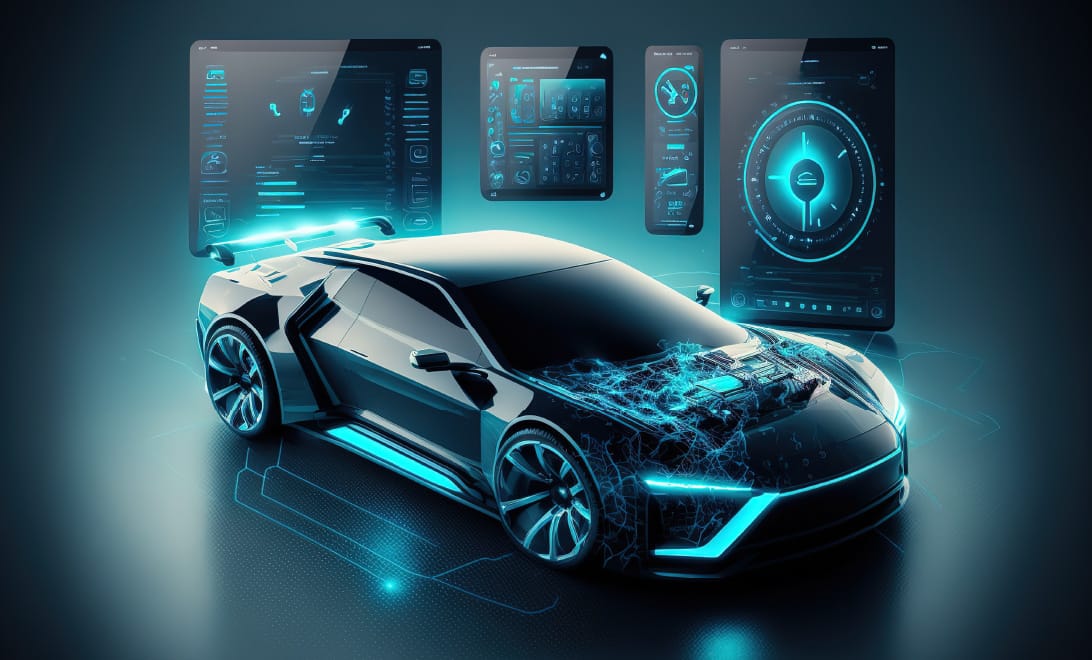 Next-generation Cockpits
The HMI (display and sensor) that connects people to the vehicle and the control computer (central component) are collectively referred to as the "next-generation cockpit." Recently, the concept of SDV (Software Defined Vehicle: a car whose evolution is defined by software) has been drawing significant attention. Somewhat like a smartphone, these vehicles can be updated with added value after their sale. To realize such SDVs, hardware and software must be separated.This necessitates the use of a high-speed communication network to connect to centralized processing and systems that employ high-performance computers rather than decentralized processing. To meet such needs, we provide support services for the introduction of high-speed in-vehicle communications and multi-chip modules that provide flexibility and scalability for high-density mounting of ECUs with integrated computing.
To meet such needs, we provide support services for the introduction of high-speed in-vehicle communications and multi-chip modules that provide flexibility and scalability for high-density mounting of ECUs with integrated computing.
For vehicle interiors, we also offer devices that provide display, operation, sound, and sensing functions to create advanced, comfortable, and intelligent cockpit spaces.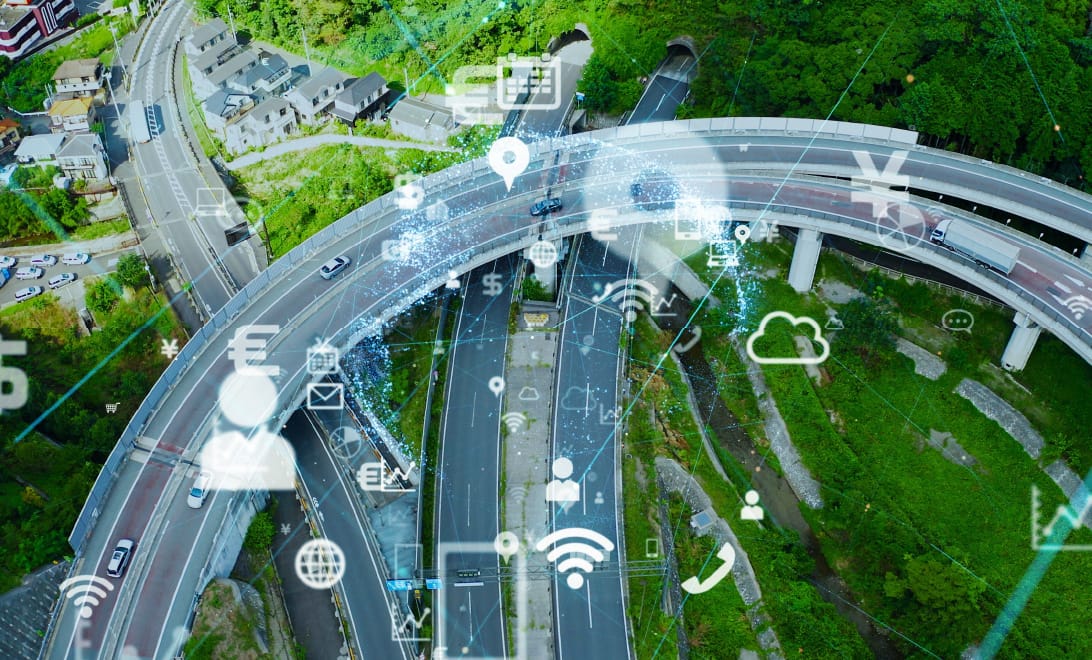 Connected Technologies
As the in-vehicle environment has evolved from car radios to car navigation systems and smartphone connectivity, connected mobility has advanced with the development of high-speed, large-capacity mobile networks, big data, and AI technology. We are at the dawn of a society in which nearly all mobility is networked, prompting the creation of new values and business opportunities. While connecting people, goods, and data will create new services that are sure to revolutionize society and our lives, there are still social issues to address, such as the shortage of drivers for public transportation and logistics and the need to secure transportation for the elderly. By utilizing the wealth of knowledge and experience we have built up in the automotive field, we provide solutions for realizing new services and solving problems. These include not only hardware such as sensors and communication devices but also platforms for data utilization and convenience, and data utilization services.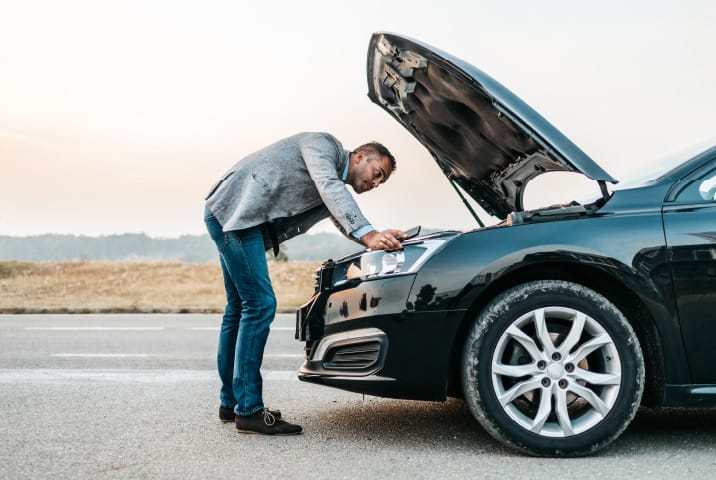 Data Analysis Solutions Customized for the Automotive Industry: Failure and Component Degradation Prediction
As more vehicles connect to networks and new services emerge, we utilize the data gathered from vehicles to offer safe, secure, comfortable, and convenient services for drivers.
Please contact us for any questions or concerns about NEXT Mobility.
Other Business Areas