Our Business
Quality and Analysis Support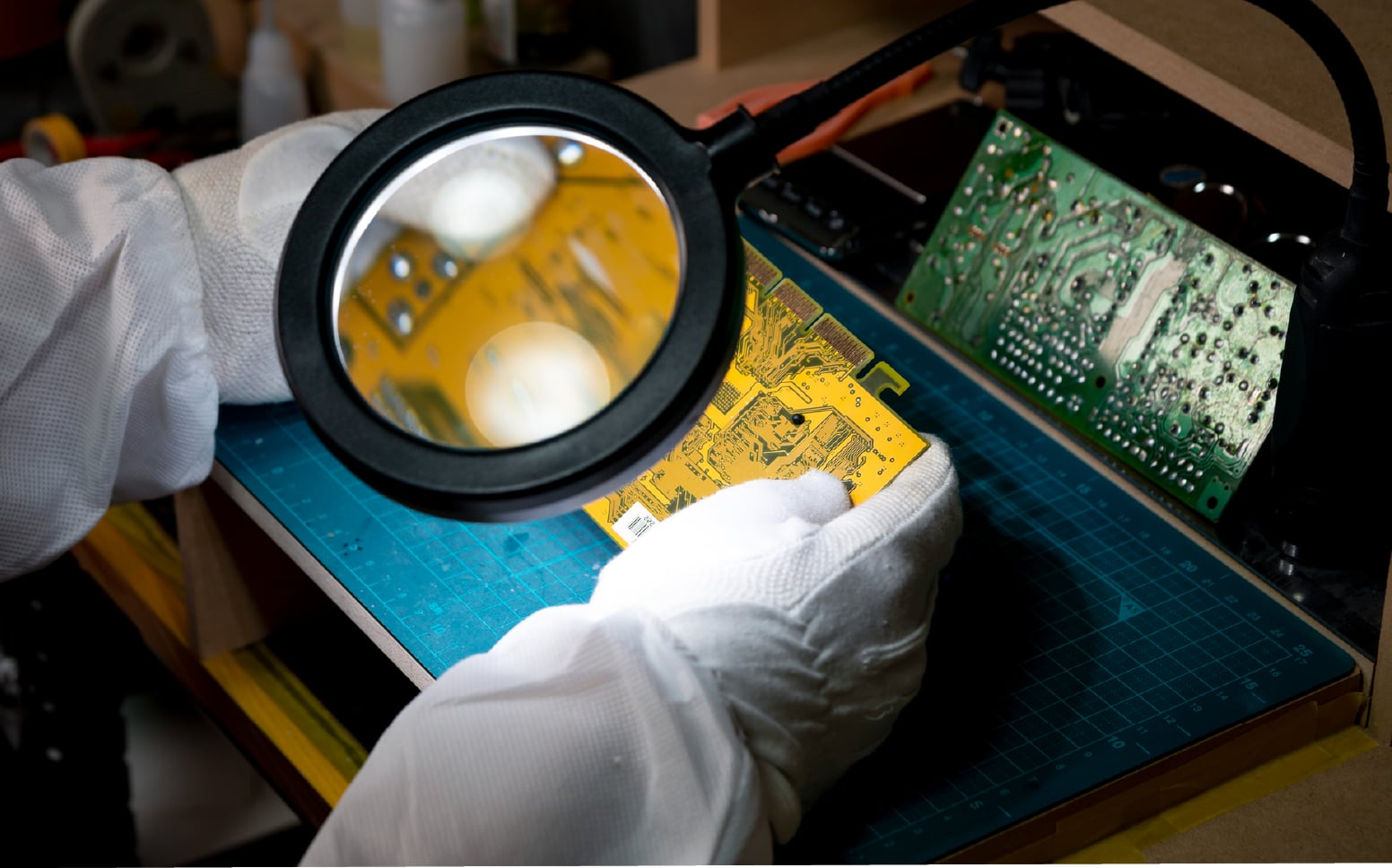 As a distributor with decades of experience in the quality assurance of automotive electronic parts, we assist businesses in achieving zero defects.
Based on our successful track record and expertise, we provide global support for maintaining and improving the quality of the entire site supply chain from supplier to customer, including activities such as establishing quality managers in departments that specialize in customer's parts approval activities and defect handling and establishing a quality support center that performs a variety of writing data to memory, inspections, analyses, and other quality assurance tasks.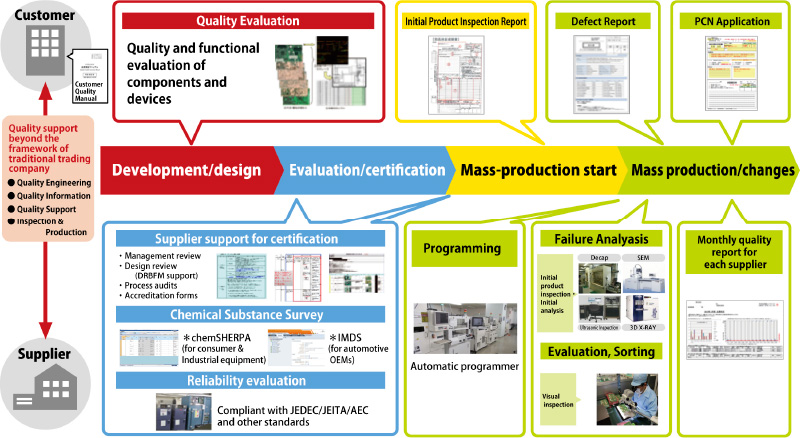 Quality evaluation
Functional evaluation of parts and modules
Customer support for certification
Handle new certifications, such as management reviews, design reviews, etc.
Prepare the designated forms required for certification
Respond to customer process audits
Chemical substance identification
Prepare chemical substance identification documents such as IMDS, CAMDS, chemSHERPA, etc.
In addition to the above, we can also prepare using customer-specified forms, etc.
Mass distribution to relevant suppliers of customer's green procurement standards
Reliability evaluation
Environmental testing using a constant temperature and humidity chamber, a temperature cycle chamber, Hast, PCT, etc.
Reliability evaluation of JEDEC, JEITA, AEC, and other standards in accordance with environmental and life testing.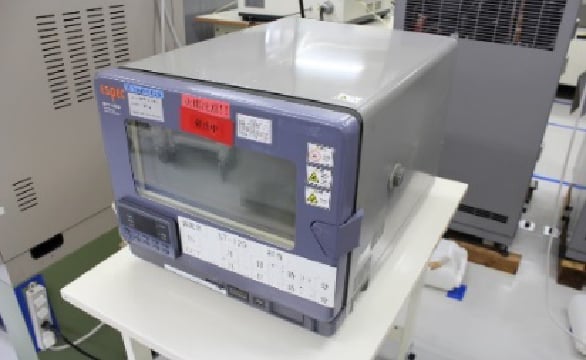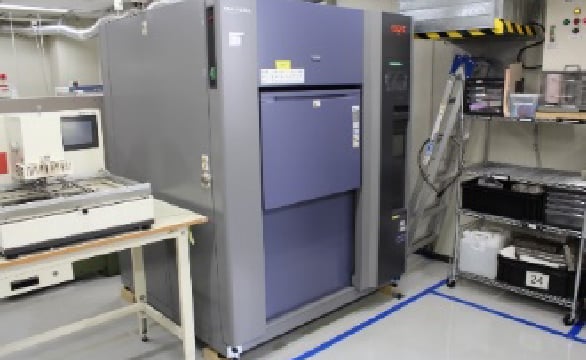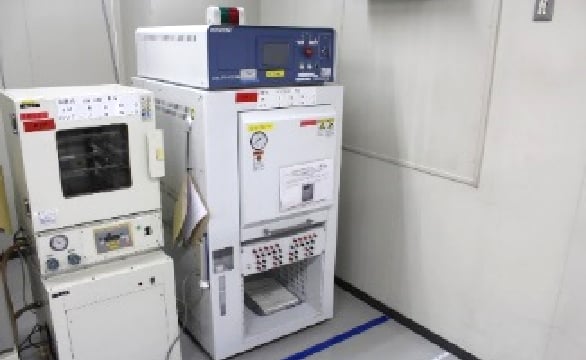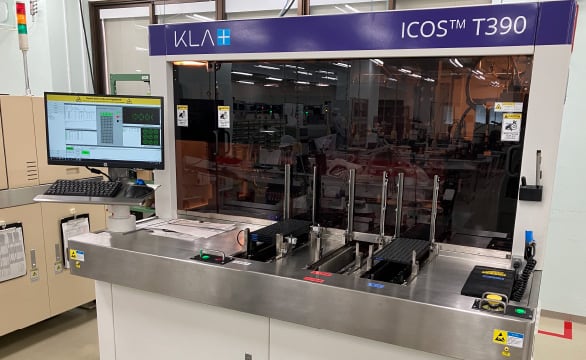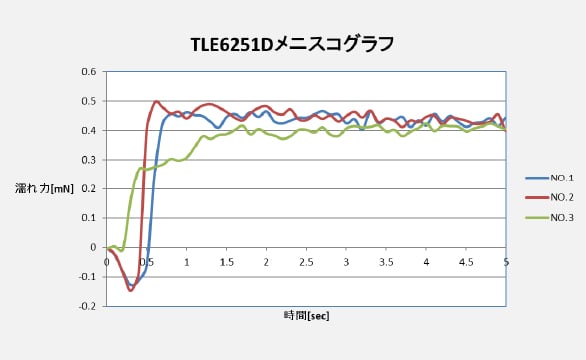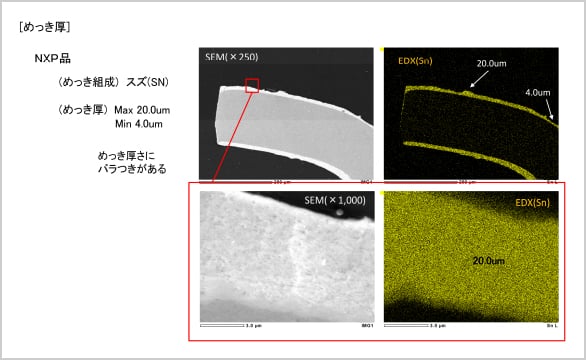 Defect analysis
Failure analysis includes non-destructive failure analysis, decapping/membrane removal, probing/OBIRCH, etc.
PCN application
Timely reporting of suppliers' product change notifications to customers
Support for preparing and creating delivery specifications or other specified product change forms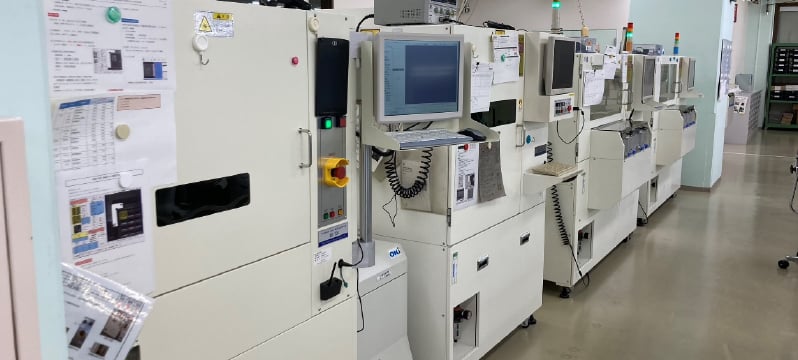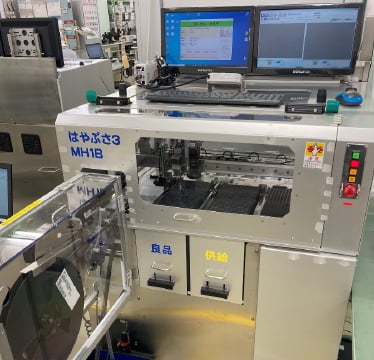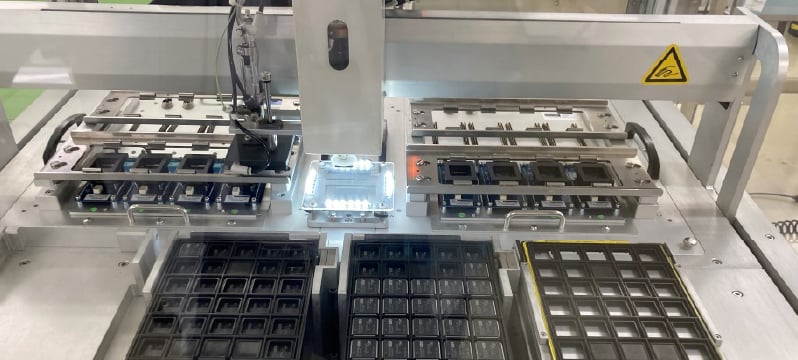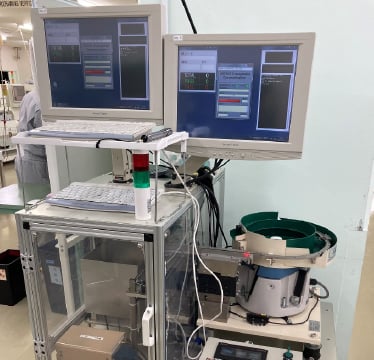 Programming (writing)
Support for all production scales, from low-volume prototyping to mass production of tens of thousands or more units per month
Support for secure writing that requires data encryption and decryption
Support for everything from the manufacturing and procurement of dedicated sockets for customized packages such as BLE modules to data writing
Other services include laser marking, label design and affixing, and more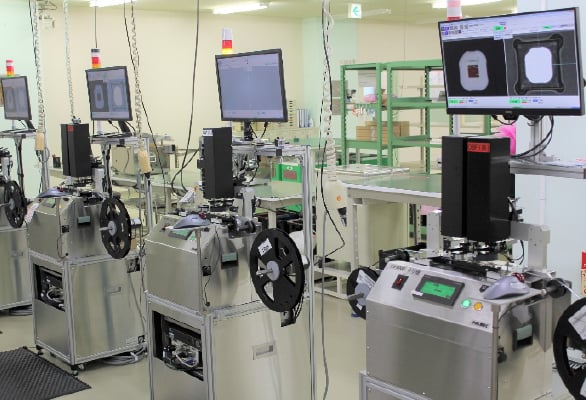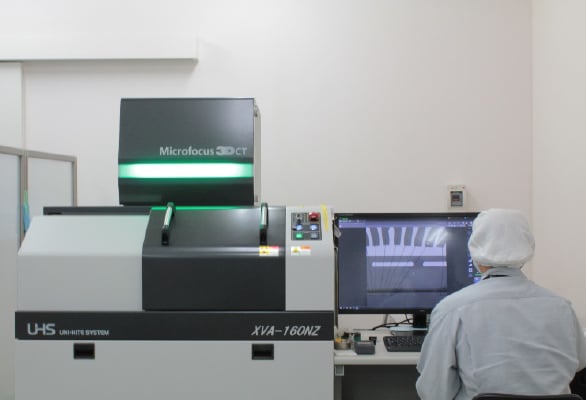 Inspection/sorting
Visual inspection and sorting via microscopes, digital microscopes, automatic inspection equipment, etc.
Sorting of electrical characteristics using testers, various jigs, X-ray inspection equipment, etc.
High-volume sorting via specialized jigs and general-purpose handlers
Other baking, moisture-proof packaging, taping, etc.
Authenticity checks
Authenticity checks of products on the market are conducted via visual inspection, X-ray inspection, package opening, electrical evaluation, and other methods.
Please contact us for any questions or concerns about quality or analysis support
Other Functions & Services