Management Philosophy / Corporate Vision
Management Philosophy
We meet customers' needs through our technologies and valuable functions, contributing the creation of a rich society.
Our mission is to leverage our assessment capabilities, engineering and quality functions, and distribution network to increase the value of electronics technologies, which will continue to innovate, meeting customer needs, contributing to the creation of richer lives and a richer society, increasing our own corporate value, and bringing joy to our employees and their families.
We cultivate a progressive spirit and a corporate culture of freedom and vigor, keeping our sights set on the world and taking pride in our work.
As a partner to customers around the world, our mission is to study and adopt new practices and devices, closely observe our customers' environments, engage in unrestrained debate, and work together to create, living up to the trust vested in us with a spirit of fairness.
Corporate Vision
Make the world a much more fun place with Electronics as an Innovation Designer!
We aim to be an Innovation Designer that realizes customer's innovation with one-stop support providing modules and systems instead of individual products, by means of the combination of development capability, technical materials and manufacturing capability.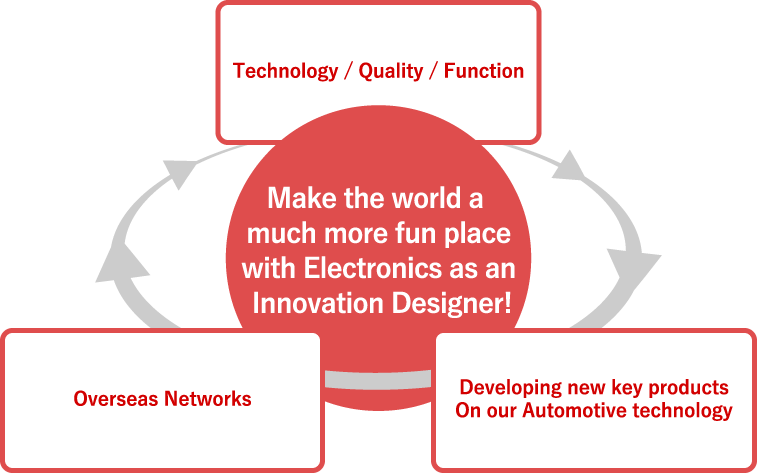 We will provide customers all over the world with one-stop support including system solutions that anticipate users' needs, and business solutions that solve social issues, which covers every stage from business development to product sale.