Top Message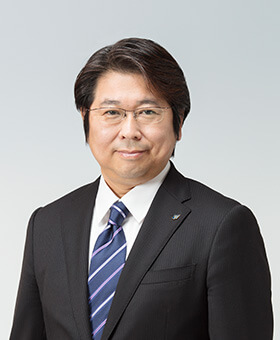 NEXTY Electronics aims to become an electronics trading
company that succeeds around the world, leveraging its global
network and further enhancing its strengths in "technology,
quality and functionality."

As technology advances and industry is transformed,
we will deliver solutions to resolve challenges in society,
driving the evolution of car electronics towards autonomous driving while
meeting the needs of customers and society in a wide range of
fields such as IoT and industrial equipment.

By strengthening our capabilities in development, sophisticated
products and manufacturing, and by delivering modules and
systems rather than individual components, we hope to
become a "One Stop Innovation Partner" that offers a full lineup
of innovation for our customers.

As the core company of the electronics business of Toyota Tsusho Group,
we will leverage the group's strengths and endeavor with all our employees
to become a company that leads the electronics industry.

We seek your continued support and cooperation.
President
Atsushi Aoki