Top Message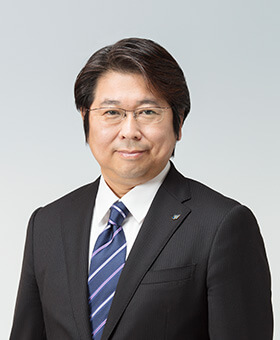 The global situation has been marked by numerous unpredictable events in recent years, including the spread of COVID-19, the global semiconductor shortage, as well as natural disasters and conflicts throughout the world. Amid these, the environment in which our company operates is also dramatically changing and growing more complex.

In today's unpredictable future, we are committed to being a company that "continues to evolve" by clearly identifying what we will change and what we will not, and capable of swiftly taking action on what we will change.

Our capabilities and know-how include global sales channels and sales capabilities as an electronics company; technical capabilities in semiconductors and software that support these capabilities; a robust supply chain and quality support; the ability to identify, develop, and manufacture cutting-edge technologies in Japan, China, the United States, Israel, and Africa; and the ability to operate ecosystems such as JASPAR, a standardization body for automotive software. We are committed to further enhancing these capabilities and know-how to bring well-being to people across the globe through the achievement of Sustainable Development Goals (SDGs).

We aspire to be an "Innovation Designer" that helps to realize the innovations of our clients by closely following the latest global trends, constantly evolving ourselves, and making maximum use of our capabilities.
President
Yasuhiro Kakihara