取扱いメーカー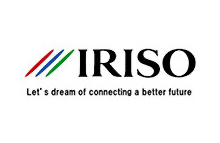 IRISO ELECTRONICS CO., LTD.
IRISO ELECTRONICS CO., LTD.
取扱極

豪亜極
Everyday, another New products based on IRISO-original technology is released.
Beginning with car audio-visual and car electronics, IRISO connectors always lead the market in the development of connectors for the automotive market.
We have broadened our range of product development, using technology nutured in the automotive filed to enter industrial machinery, smart grids, communicatioin devices, and medical equipment.
WE are also expanding broadly into the consumer device markets for information and communication , office automation consumer equipment, etc...
engaged in a wide variety o f products development, naturaly focus on providing highly reliable prosucrs, as we as debeloping products, that are easy to use and operate, meeting customer need s and providing great added calune.
Product information
Board to board connector,
FPC/FFC connector,
Pin header,
Socket,
Jmper Socket,
Interface,
Compression connector,
ESD,
Teminal
Floating B to B connector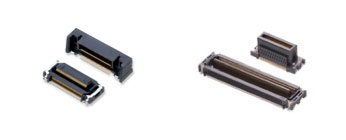 【What is "Floating"?】
Floating structure allows connector to flexibly move in X,Y direction

【Advantage of Floating connector】
It reduces the stress on the soldering area while mating.
It is specifically useful when
①multiple connector on PCB,
②screw PCB,
③Automated assembly.

– SERIES – 9984
0.50mm pitch BtoB connector with floating function.
Floating range is ±0.5mm in X, Y, Z directions.
2 points contact design provides high reliable connection.
Dual face contact design for further improvement of reliability.
With cap to prevent contamination.
サプライヤー概要
サプライヤー名

イリソ電子工業株式会社

設立年

1966.12.1