Products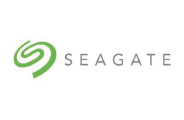 Seagate Technology LLC
Handling Regions

Japan
(Please contact us for North America Region Sales Chanel.)
Seagate Technology is one of the world's leading manufacturers of storage product's. Our storage solutions combine high performance with excellent reliability and low power consumption and can be used for a broad range of applications.
Guardian Series
- Barracuda
For desktops, mobile computers, and anything else requiring high capacities.
- IronWolf
Specialized for NAS applications, IronWolf products are optimized for multiuser environments and can handle the high workloads and always-on requirement of NAS devices.
- SkyHawk
Optimized for DVRs and NVRs, SkyHawk™ drives are IS ready and can handle 24x7 workloads for surveillance systems.
Supplier overview
Supplier Name

Seagate Technology LLC

Estabished

1979