Partnered Manufacturers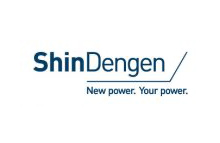 SHINDENGEN ELECTRIC MFG.CO.,LTD.
Semiconductor
Analog IC/Power Supply/IF/Amplifier
Handling Regions

Japan
North America Region
Southeast Asia and India Region
East Asia Region
(Please contact us for North America Region, East Asia Region Sales Chanel.)
Since its founding in 1949, Shindengen has focused on the power electronics industry as a manufacturer with three core technologies: semiconductors, power circuits, and modules. We are committed to developing strategies for this industry that are focused on our existing business areas, such as the home electronics, industrial devices, and information and communications markets, as well as new fields, such as the mobility market, which is attracting interest with its eco-friendly vehicles, and the environmental and new energy markets, which include solar power generation.
Diodes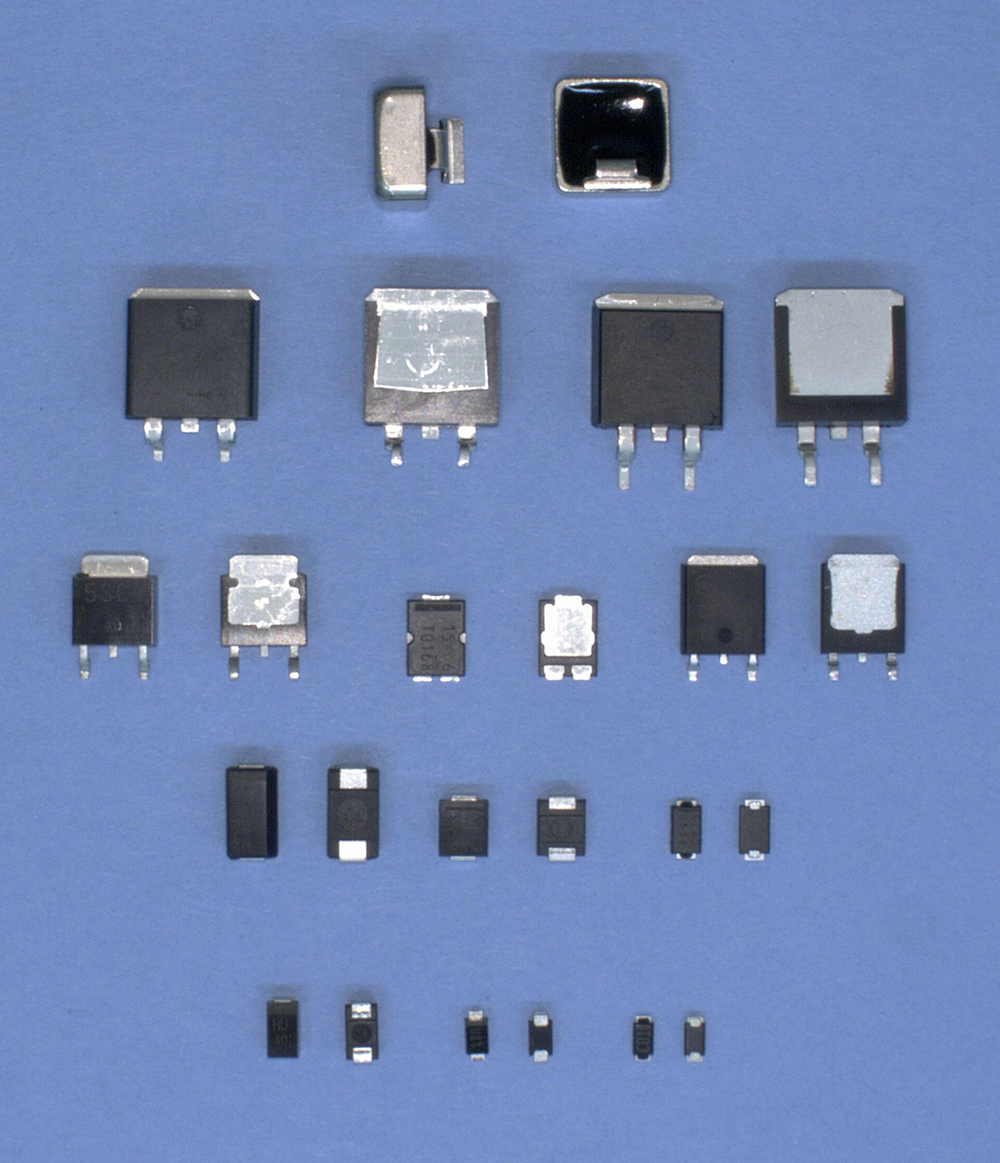 - General rectifier diodes
- Schottky barrier diodes
- Fast recovery diodes
- Bridge diodes
- Zener diodes

From consumer applications to automotive and aerospace solutions where reliability is a must, we offer package products with the currents and resistances needed for a wide range of applications.
To better satisfy our customers needs, we plan to expand our product lineup even further.
Power MOSFETs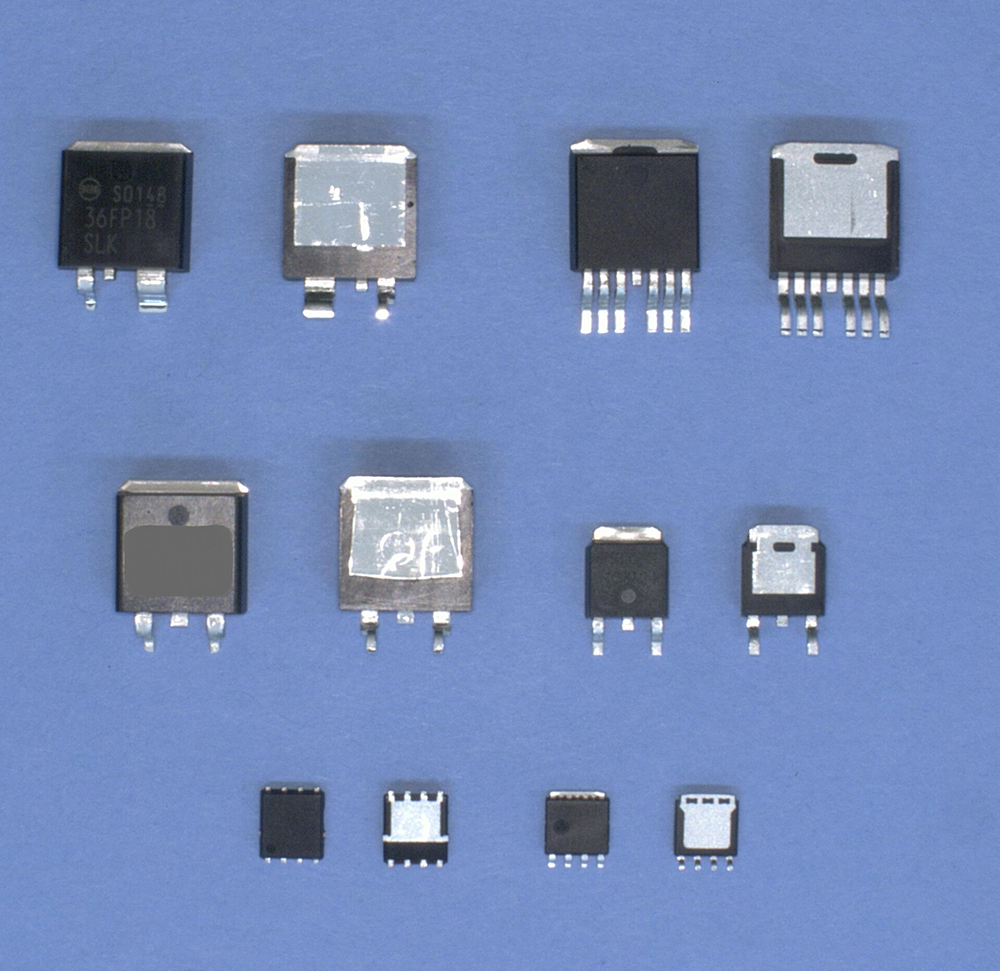 Low voltage MOSFETs
- EETMOS3 series
- EETMOS4 series
High voltage MOSFETs
- VX5 series
- VX6 series

These products come in a large voltage range (low voltage: 30–150 V, high voltage: 250– 900 V) and cover low current to high current applications.  We also offer a diverse lineup of surface mounted and insertion type packages to satisfy our customers' needs.
TO-277A Package Diode Series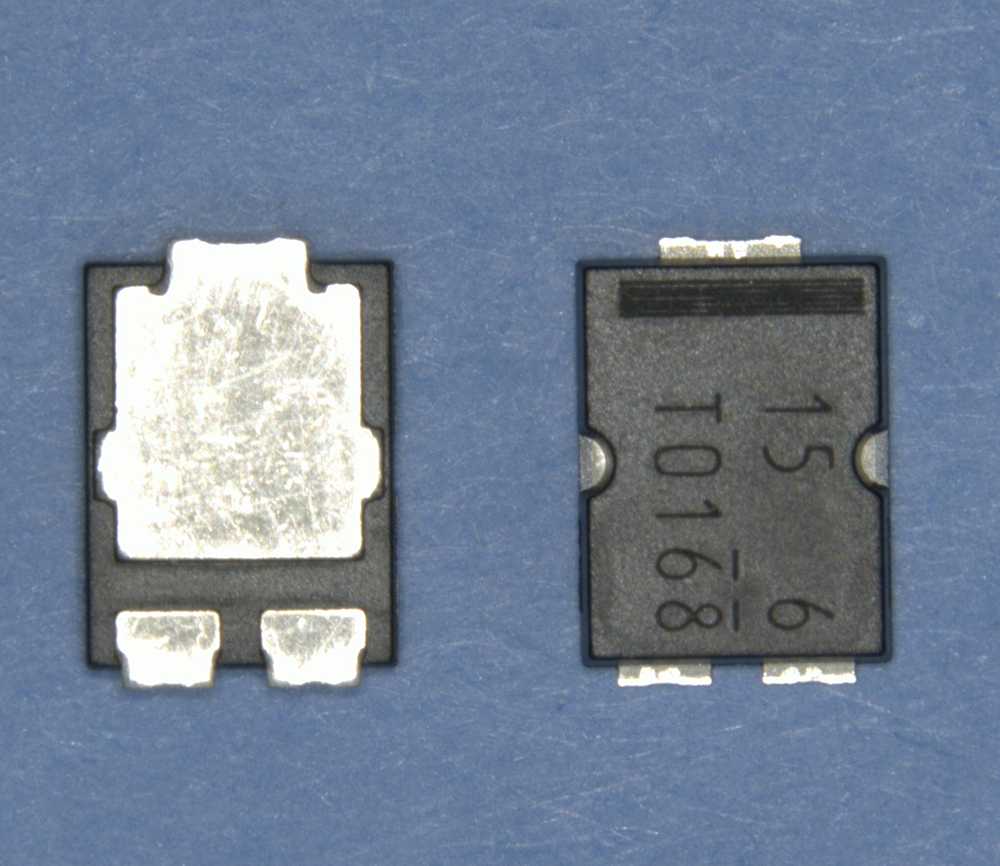 For customers needing small diodes that cover current-carrying capacities of 5 A and above in automotive applications.
We developed the compact, thin-profile TO-277A package for current-carrying capacities that previously could only be handled by the TO-252 and 263 packages.
From Schottky barrier diodes and general rectifier diodes, we will continue to develop our product lineup.
Center Tap models are also in production.
AEC-Q101 compliant
The SL series: Ultra low IR solutions
Products with voltages of 45–150 V and currents of 5–15 A.
Guaranteed Tj of 175°C.

The Y series: Low IR, low VF balanced solutions
  Products with voltages of 45–100 V and currents of 5–15 A.

General rectifier diodes
600 V voltage, 10 A current products. To be expanded soon.
Power modules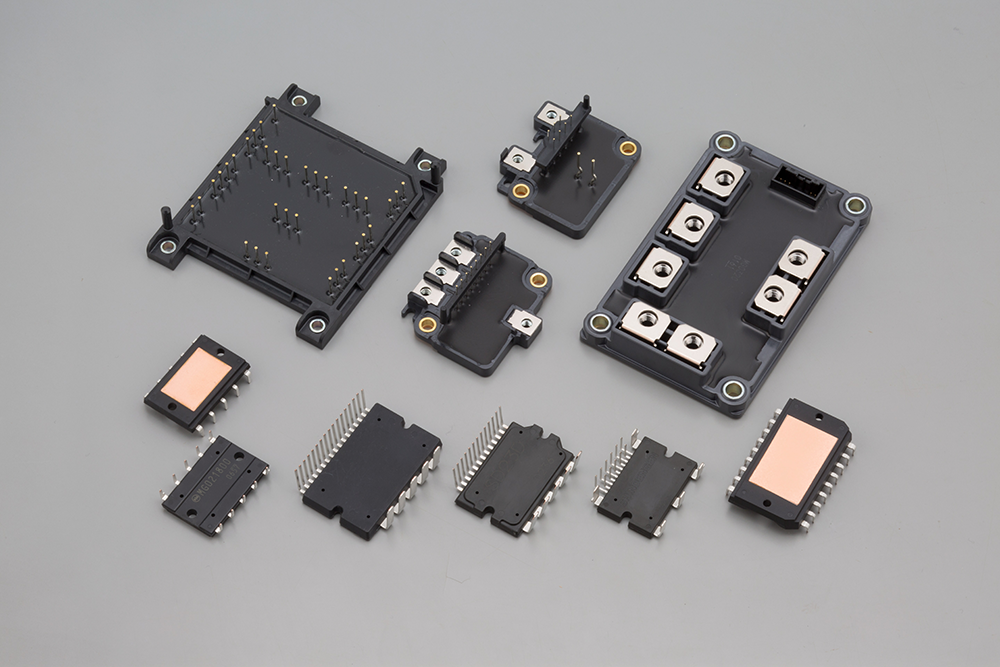 Mass production of power modules for industrial motors began in January 2014, and modules for automotive DC/DC converters and for EPS began in March 2016.
We plan to begin mass production of a standard modules for recharger's, DC/DC converters, and motors beginning fiscal 2017 to better satisfy automotive application needs.
"Standard packages" using high heat release packaging technologies will be launched soon.
High-current power modules for driving motors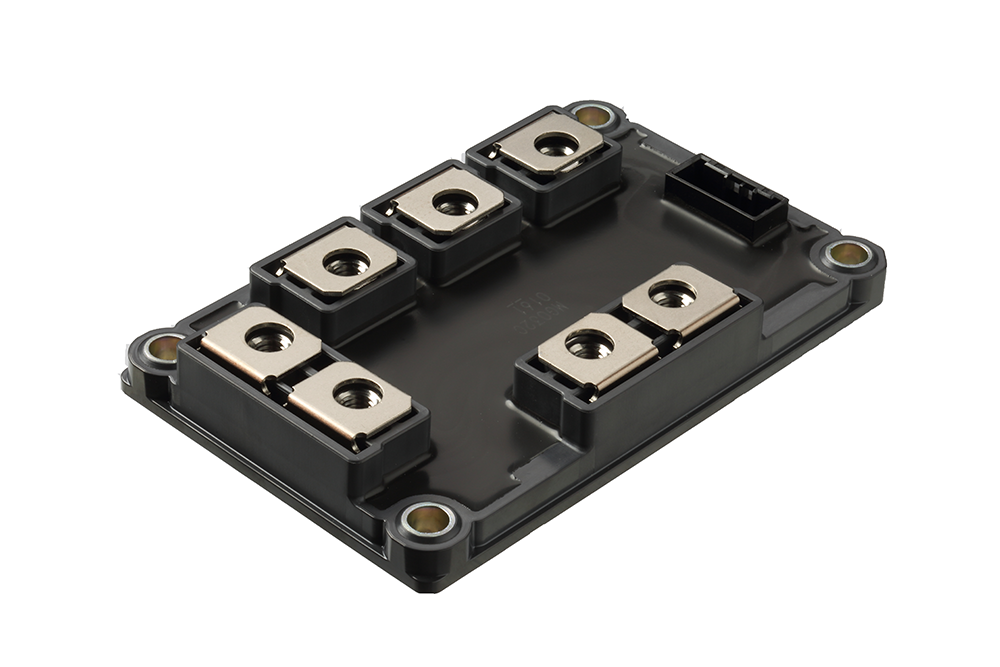 Large three-phase brushless motors are being used in micro EVs and electric motorcycles, as well as in the increasing number of mild hybrid systems.
It has been common to have many discrete parallel connections in the drive circuits of these motors.
We developed modules with built-in high current MOSFETs suited to this application.
These products help reduce customers' set size and weight while providing better reliability and reducing manpower needed for assembly.
Specs
(1) Current(ID) 420 A, voltage (VDSS) 75 V, ON-resistance (Ron) 0.6 mΩ, onboard thermistor
(2) Current(ID) 420 A, voltage (VDSS) 100 V, ON-resistance (Ron) 1.1 mΩ, onboard thermistor
Supplier overview
Supplier Name

SHINDENGEN ELECTRIC MFG.CO.,LTD.

Estabished

Aug. 16, 1949